Located in the beautiful British Virgin Islands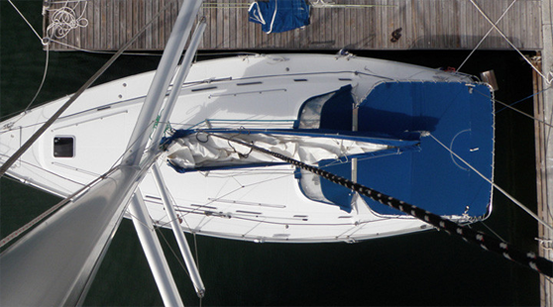 Caribbean Marine Surveyors Ltd. provides comprehensive and accurate marine surveys to assist businesses and individuals with their every need. Our professional marine and vessel surveyors in the British Virgin Islands and West Indies can provide surveys for insurance purposes, cargo ships, purchasing and more. Our experts will help you acquire and maintain accurate records for every purchase and event that affect your vessel, regardless of whether you are operating a cargo ship, a charter boat or even a personal leisure craft.
Marine surveys are required when purchasing insurance for your craft, and they are also required for several certifications when entering certain ports. A marine survey for insurance purposes will assess the entire vessel, including all exterior and interior components, electrical wiring, navigation mechanisms, masts, rigging and more. The survey will ensure your vessel is compliant with all applicable rules and regulations, and identify any areas that may be faulty. This guarantees the vessel is seaworthy and also gives the vessel an accurate, insurable value.
A purchase survey from the marine and vessel surveyors at Caribbean Marine Surveyors Ltd. is conducted similarly, but it takes place before you buy a vessel. Meanwhile, a phase-out survey completes a ship's history as a charter vessel, and if a storm occurs or your vessel has been vandalized, a damage survey will accurately assess damages to your vessel and assign monetary losses for insurance purposes. Tonnage surveys also come in handy, and are measurements required for registration in many areas, including the British Virgin Islands and West Indies as well as most UK ports, Canadian ports and others. Lastly, cargo surveys are conducted when obtaining insurance on items you are carrying, so you can be reimbursed if they are damaged.
Give Caribbean Marine Surveyors Ltd. a call at (284) 346-1576 today to learn more about marine surveys, or to schedule an appointment with our marine and vessel surveyors in the British Virgin Islands and West Indies.