Located in the beautiful British Virgin Islands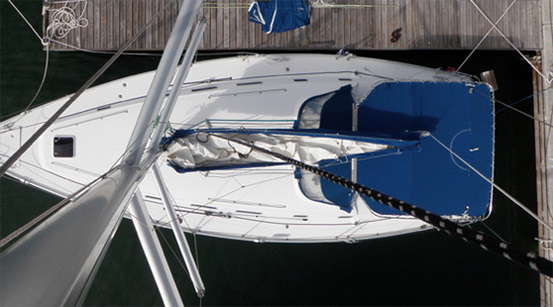 We live in the British Virgin Islands, the "Yachting Capital of the World". The safety of your boat is our prime focus and is as important as your home. No boat is perfect and is as prone to failure as anything else is. Luckily, Caribbean Marine Surveyors has your safety covered whether you want to sail around the islands or around the world.
Our specialists conduct inspections, surveys and examinations of sail, motor yachts and catamarans. This allows us to assess, monitor and report on the current condition and safety of each vessel. Marine surveys (often called "Condition and Evaluation") are necessary for most insurance companies, usually every three years. Surveys are highly recommended for the purchase of a new or used boat. Damage surveys often follow a marine accident. By utilizing us as your marine surveyor in the British Virgin Islands and throughout the Caribbean, you can expect accurate and professionally executed marine surveys. We have the reputation as being the "Best Surveyors in the Caribbean".